Scaling Financial Heights
A Comprehensive Guide to the Best Outsourced CFO Services
As businesses evolve in the increasingly competitive landscape, the role of financial leadership also experiences a paradigm shift. Having the right financial expertise can be a game-changer for startups, tech companies, and Small and Medium Businesses (SMBs). But, hiring an in-house Chief Financial Officer (CFO) can be costly and often impractical. This is where outsourced CFO services come into play.
In this blog, we'll explore why EaseUp is your go-to option for the best outsourced CFO services tailored to your needs.
The Growing Need for Outsourced CFO Services
The digital age has witnessed a surge in demand for CFO services, especially among startups and SMBs. In-house CFOs, while valuable, can be expensive—often reserved for big corporations with extensive resources. Outsourced services provide the perfect solution for businesses looking to maintain a lean operation yet still benefit from CFO expertise. They offer the financial leadership needed to navigate complex business environments without the full-time salary overhead.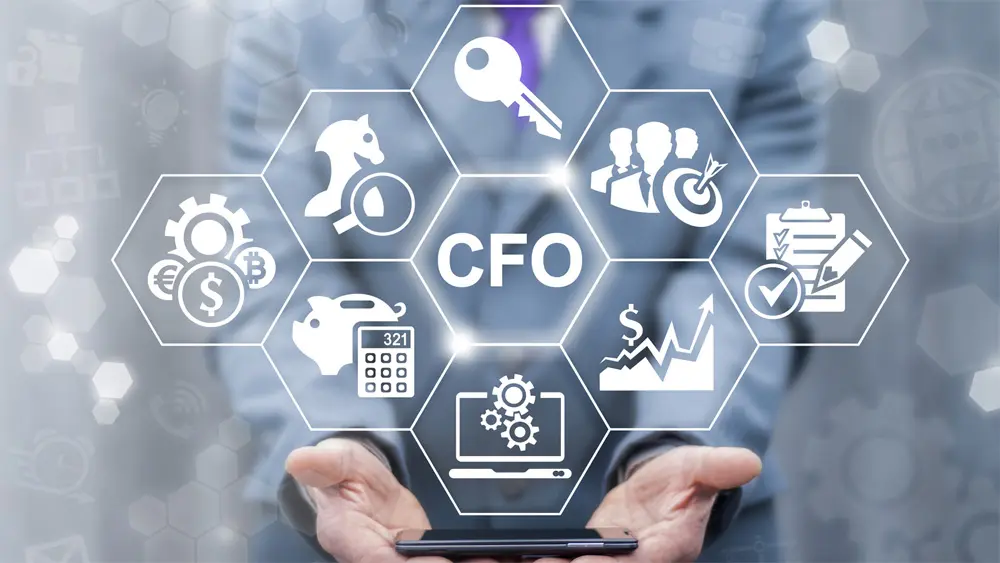 Factors to Consider for Outsourced CFO Services
When outsourcing such a critical role, businesses must consider several factors to ensure they get top-notch service.
1.Expertise and Experience
A CFO isn't just a number cruncher; they are strategists who leverage financial data to drive business decisions. Experience and industry-specific expertise can significantly impact the quality of service provided.
2.Flexibility and Scalability
As your business grows, so does your need for more comprehensive financial services. The best outsourced CFO services can adapt and scale with your business.
The scope of the CFO role has broadened to include financial planning, risk management, compliance, and even investor relations. Thus, a service that offers a full range of financial management services is often the best choice.
Regarding outsourced CFO services, EaseUp checks all the boxes and more.
Our team at EaseUp consists of certified financial experts with years of experience serving startups, tech companies, and SMBs. This expertise lets us offer insightful and strategic financial guidance tailored to your industry.
At EaseUp, we understand that no two businesses are alike. Our CFO services are not a one-size-fits-all package but are customized to address your specific challenges and opportunities.
Many satisfied clients have experienced tangible financial growth and stability by leveraging our services. Client satisfaction is the most substantial testimony to our service quality.
Budget is often a constraint for startups and SMBs. EaseUp's outsourced CFO services offer a more affordable alternative to hiring a full-time, in-house CFO. You get the same level of expertise and a suite of comprehensive services without the commitment of a full-time salary and benefits. This translates to better financial management at a fraction of the cost.
Finding the best CFO service is an imperative that can make or break your business. Startups, tech companies, and SMBs require agile, proficient, cost-effective financial leadership. EaseUp's outsourced CFO services offer all this and more, making us the best choice for businesses looking to elevate their financial operations.
From our expert team to customized solutions tailored to your needs, EaseUp stands head and shoulders above the competition in outsourced CFO services.EaseUp offers experienced financial leadership, customized solutions, and a comprehensive range of services, all in a cost-effective package.
Contact EaseUp today for a free consultation to discuss your specific financial needs. Excellence in financial management is just a click away.