In-House CFO vs Virtual CFO
Which One is Right for Your Business?
Financial management remains the cornerstone of any successful business, whether a startup, tech company or small and medium-sized enterprise (SME). The role of a Chief Financial Officer (CFO) is crucial in navigating the complexities of modern business landscapes. Yet, a common dilemma many businesses face is choosing between an In-House CFO and a Virtual CFO. This blog aims to unravel the pros and cons of each, helping you make an informed decision tailored to your company's needs.
The Role of a CFO in Modern Business
A CFO is not just a number-cruncher; they are strategic partners responsible for financial planning, risk management, and data analysis to guide business decisions.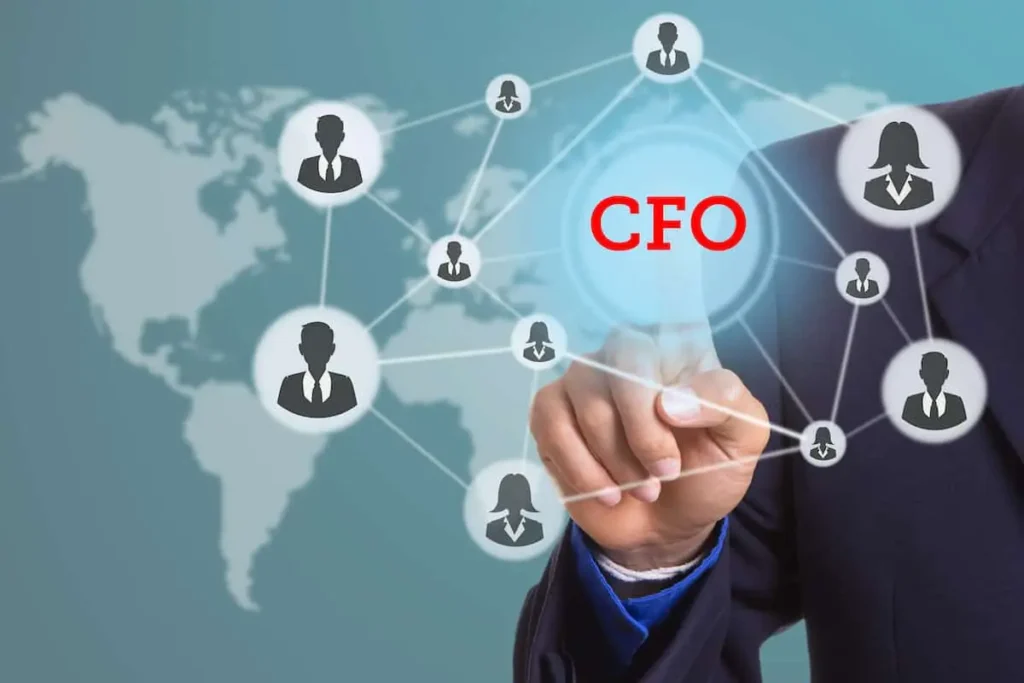 An in-house CFO is a full-time executive who works within your organization's premises, often a part of your executive team.
Availability: Immediate and regular access to the CFO.
Deep Understanding of Company Culture: Easier integration into the company's decision-making processes.
Direct Team Management: Can directly supervise and lead the financial team.
High Salary and Overhead Costs: A significant financial commitment.
Skill Limitations: Limited to the expertise and skills of a single individual.
Resource Intensive: Requires office space and additional resources like staff.
A Virtual CFO is a contracted financial expert or team that provides CFO-level services remotely. Unlike a traditional in-house CFO, a Virtual CFO offers the flexibility to scale services according to your business needs. This allows startups and SMEs to access high-level financial strategy and management without the cost of a full-time executive. EaseUp provides Virtual CFO services tailored to startups, tech companies, and SMBs.
Cost-efficiency: More affordable without compromising quality.
Team of Experts: Access to a pool of financial experts.
Flexibility and Scalability: Easily scale services according to business needs.
Limited Face-to-Face Time: Primarily remote interaction.
Cultural Understanding: May not fully integrate into the company culture.
Limited Control: You may have less control over the financial team.
Direct Comparison: In-House CFO vs Virtual CFO
When deciding between an In-House CFO and a Virtual CFO, critical factors like cost, expertise, flexibility, and cultural fit come into play. Here's a side-by-side comparison to help:
In-House: High upfront and recurring costs.
Virtual: Fixed or variable cost with greater flexibility, usually more budget-friendly.
In-House: Limited to the skills of one individual.
Virtual: Access to a wide array of specialized skills and expertise.
In-House: Less flexibility in scaling up or down.
Virtual: High flexibility and scalability to adapt to business needs.
How EaseUp's Virtual CFO Services Fuel Your Financial Success
In this fast-paced business environment, strategic financial leadership is more critical than ever. EaseUp's Virtual CFO services offer a customized, scalable solution that aligns perfectly with your business goals. Imagine having an entire team of financial experts at your disposal without the high costs associated with a full-time, in-house CFO.
From strategic financial planning to data-driven decision-making, our services are tailored to meet your needs. Save time, reduce costs, and focus on what you do best—let EaseUp handle the financial complexities.
Choosing between an In-House CFO and a Virtual CFO comes down to your business's unique requirements. The Virtual CFO often provides a more versatile and cost-effective solution for startups and tech companies, while larger, more established businesses may benefit from an in-house CFO. Understanding your options will help you navigate the financial challenges ahead. With services like accounting, taxation, financial modelling, and Virtual CFO services, EaseUp is poised to be your strategic partner in financial success.
Ready to explore how a Virtual CFO can benefit your business? Contact EaseUp for a personalized consultation today!