Outsourced Accounting Services for Fintech Companies
Welcome to a new era of financial confidence Powered by EaseUp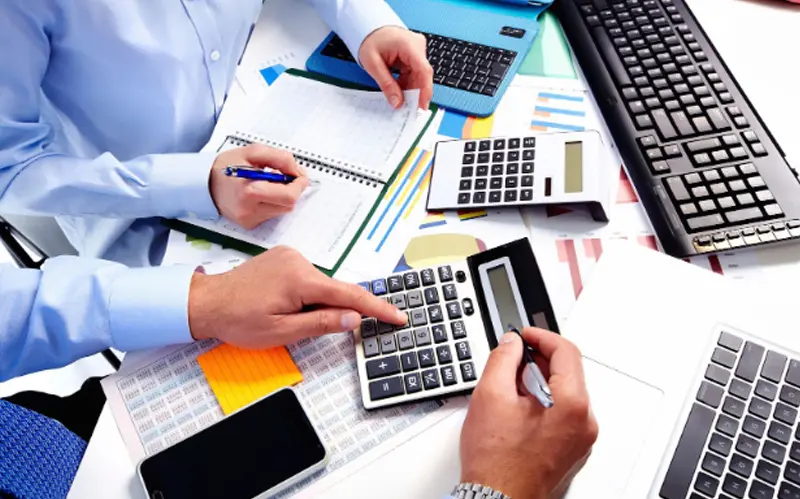 In the bustling world of Fintech, where technology meets finance, there's no room for error. Every transaction, every ledger, every financial strategy demands accuracy and foresight. EaseUp offers you the unparalleled advantage of expert financial management tailored to the unique challenges of the Fintech industry.
Whether you're a startup finding your footing or an established player seeking optimization, discover how we can be the catalyst that propels you forward. Navigate the complexities of this dynamic sector with assurance, knowing that our team is behind you, ensuring every financial facet is in perfect order.
Challenges of Inefficient Accounting in Fintech Industry
Lack of Transparency
With accurate accounting, it becomes easier to grasp your financial health.
Regulatory Penalties
Fintech companies operate in a heavily regulated environment; slip-ups can lead to heavy fines.
Misallocation of Resources
Inefficient accounting may lead to spending in areas that don't yield ROI.
Stakeholder Mistrust
Investors, partners, and customers may lose trust in businesses that don't maintain clear financial records.
Operational Inefficiencies
Lagging in accounts payable or receivable can disrupt operations.
Essential aspects of Accounting services for Fintech Companies
Regulatory Compliance
Ensuring the company adheres to all financial regulations specific to the Fintech industry.
Scalable Solutions
As your Fintech company grows, your accounting needs evolve.
Risk Management
Identifying and mitigating financial risks before they become threats.
Real-time Reporting
Access to real-time financial data for informed decision-making.
Integrated Technology
Utilizing the latest financial software and technologies that align with Fintech operations.
Benefits of Outsourced Accounting Services for Fintech Companies
Eliminate the overhead costs of an in-house accounting team.
Access to a team of financial experts specialized in the Fintech sector.
Focus more on your core business operations and less on time-consuming accounting tasks.
Adjust accounting services based on the changing needs of your business.
Assured confidentiality and security of your financial data.
Services provided by EaseUp for Fintech Companies
Our virtual CFO services provide high-level financial expertise without the need for a full-time CFO. We offer strategic financial management, budgeting, and financial analysis tailored to the fintech industry.
Our financial models are tailored to the fintech industry, helping you forecast future revenue, expenses, and profitability, and make data-driven business decisions.
Our Due diligence services provide a comprehensive assessment of the financial, operational, and legal aspects of the involved parties, helping you make informed decisions.
How EaseUp Can Benefit Your Fintech Company?
Comprehensive Solutions
From Audit & Assurance to Virtual CFO Services, we cover the entire spectrum of financial services.
Tailored Approach
We understand the nuances of the Fintech industry and customize our services accordingly.
Technology Integration
EaseUp leverages modern tools and software, aligning with your tech-driven operations.
Growth Partner
Our services go beyond accounting; we assist in startup funding, business valuations, and more, propelling your growth journey.
Industry Reputation
Renowned as a leading consultant for Startups, Tech, and SMBs, partnering with us adds credibility to your venture.
Why Opt for EaseUp's Outsourced Accounting Services?
Experience
Years of dedicated service in Fintech ensures you're in capable hands.
360° Coverage
Our range of services ensures all your financial needs are met under one roof.
Client-Centric Model
We prioritize your needs, ensuring a transparent and collaborative partnership.
Competitive Edge
With EaseUp, you're not just getting an accounting service; you're gaining a strategic partner to give you a competitive edge in the market.
Commitment to Excellence
Our testimonials and client success stories testify to our dedication and expertise.
Embark on a financial clarity and growth journey with EaseUp
– where your success is our mission.